Hello and welcome to Business Crumbs, a new blog for startups and small businesses who want to improve their business with digital transformation. I'm G, your host and guide for this journey.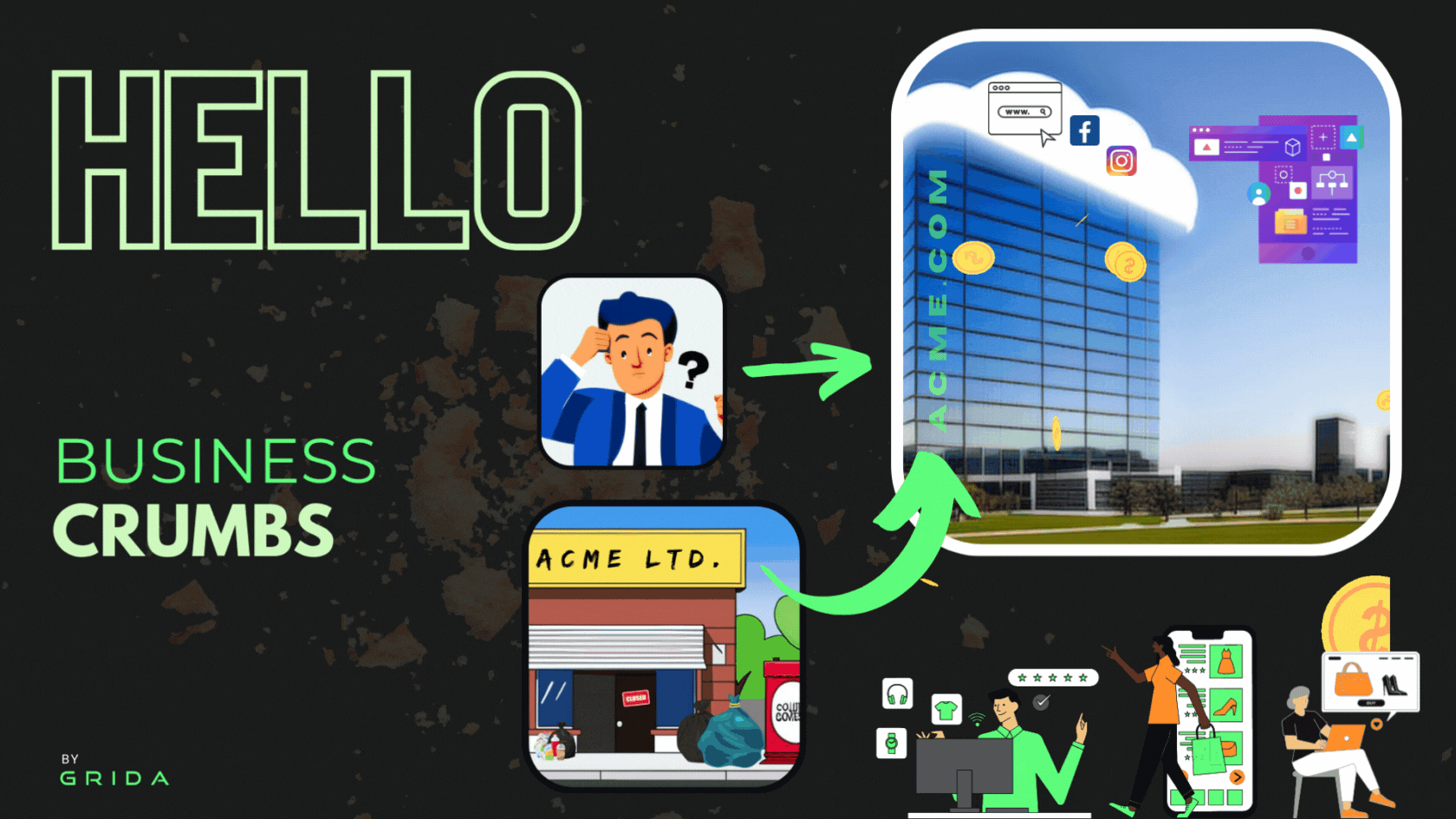 Digital transformation is the process of digitizing your business operations to increase productivity and boost your employees' efficiency. It can help you streamline your business processes, take result-driven marketing initiatives, strengthen your business strategy and earn more profit.
But digital transformation is not easy. It requires a clear vision, a strategic roadmap, a collaborative culture, a data-driven mindset, a seamless integration of business systems and a reliable technology partner. It also requires you to avoid falling prey to the "bright shiny object syndrome", which means chasing after every new technology without considering its relevance or value for your business.
That's where Business Crumbs comes in. This blog will provide you with information, insights and tips on how to successfully implement digital transformation for your small business. It will also review some of the best tools and applications that you can use to automate your processes and increase your efficiency. And occasionally, you may also find offers or special pricing related to these tools hidden in the same posts.
This blog is sponsored by GRIDA Business Solutions Limited, a company that provides digital solutions for small businesses in line with their mission to help them thrive in today's competitive environment. GRIDA offers services such as web development, e-commerce, digital marketing, social media management, content creation and more.
So if you are ready to take your small business to the next level with digital transformation, stay tuned for more posts from Business Crumbs. And don't forget to subscribe to our newsletter, follow us on your preferred social media and join our Facebook group for more updates.
Thank you for reading and I hope you enjoy this blog! 😊